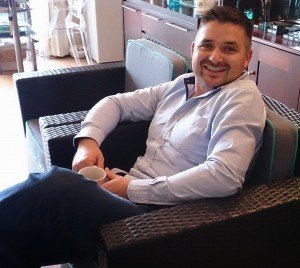 Goron Knight
Owner
Carpet Knights
Sarah Knight
Secretary
Carpet Knights
Carpet Knights have been caring for the carpets, upholstery and oriental rugs of Cornwall since 2004 and is owned and run by Cornish couple Sarah and Goron.
From the offset our aim was to make the complete experience of our service the very best it could be. Our equipment is among the best available and all our technicians and staff undergo regular training by industry leaders.
Carpet Knights has fast become the most recognised, respected and favourite carpet and upholstery cleaners in the area, which is reflected in our vast database of both domestic and commercial customers.
During the start up of Carpet Knights we became concerned about the cleaning solutions traditionally used in the carpet and upholstery cleaning industry. We found that many of the products were extremely strong and in many instances damaging to the fibers of the carpet. This led us to search out a more modern, safer approach. This is why Carpet Knights use environmentally friendly carpet and upholstery cleaning solutions and have adopted more sustainable practices in all areas of our Business.
Carpet Knights technicians are trained in:
Here at Carpet Knights we love helping organisations and making a difference in the community.
To see just what we are and have been up to go to our Blog and News page.
Thank you for taking the time to view the Carpet Knights website, we look forward to hearing from you.